Geschreven door Jessica Santiago Lopez op 2012-07-16 18:19:06
Interviews :: Interview met Godsmack
Godsmack kwam dit jaar voor het eerst in jaren weer eens naar Europa en maakten tijdens deze tour een stop op Graspop Metal Meeting. De fans die naar Graspop toe waren gekomen bleken geluk te hebben, achteraf bleek dit de laatste show tijdens deze tour in Europa te zijn. Zanger Sully had problemen met zijn stem en de rest van de Europese tour werdt na twee shows al gecancelled. Gelukkig zagen wij ze nog op Graspop en kreeg ik na de Smack show op het festival nog even de kans om drummer Shannon te spreken over de lange afwezigheid in Europa en nog veel meer!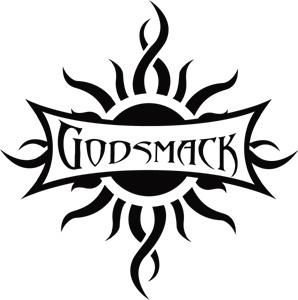 Q: Welcome back to Europe! How are you?
Shannon: I'm great. Our first show was London and it was fantastic. We played the HMV Forum, which is like an old theatre there, and it was packed. We hadn't been here in like over 8 years. So we weren't sure if we had a fan base and all of that you know. It's a long story, we switched labels and over the last few years we couldn't come here. And then the show today, we thought…one o'clock in the afternoon, there'll be like 5000 people or something. But we looked out and it was awesome and everybody seemed to remember us. I saw people singing along with the words so, they knew us. It was very awesome and pleasant. Even though we had to get up at eight o'clock in the morning to make it here, which isn't very rock 'n roll but, we pulled it through. We had a shot of tequila before we went on stage and it felt just like a normal show.
Q: You were just talking about switching labels. Was that the main reason why you guys didn't come here in such a long time?
Shannon: Well, we actually were with Universal in America and we remained with them to do a great job over there. But when we put out our first record it was some kind of changing of the guards in Europe at the label at that time. Like it got balled out by another label. And then the guy that was there when we got signed was gone and they just didn't seem to care and wouldn't promote us. We had a couple of big tours with Metallica and Black Sabbath, but the label, there would be no press and no one cared. So we ended up not growing but we grew really big in the United States you know. So it became… we're not like rich guys or something. We have houses, mortgages and cars and stuff like that, marriage, kids, you know, we're older man. So if we ended up coming to Europe and losing like a $100.000,- dollars, you know, that would come right out of our pockets. Like I said, it's not like we're millionaires and have all this money. So we just couldn't afford to come to Europe and play. But now we've got a new management and a new record label over here and you know, they have a plan to where we can come. It doesn't matter if we make money but we can't lose money. So it's not about making money, it's about not losing money haha, you know. So now we could work it out so at least we can break even and come and play Europe. Because we love the fans and we love to play. Really that's our favorite thing to do.
Q: You just came from London, and like you said.. you were pretty well received here today at Graspop. How were you received in the UK?
Shannon: The one show we've done was London and like I said, we didn't know what it would be like. It was a 2300 place theater and there were about 2200 people there. So we almost even sold it out. We didn't know if we would even get 500 people out there so. And I actually got chocked up when we did the first encore there; it was a night time headlining show you know, not a festival. When Tony and Sully go out and play 'Serenity', of our third record 'Faceless', and the whole crowd sang every fucking word to that song…I sit behind my drums then, I'm not on the stage because it's an acoustic song…and I got chocked up for a second. I was like "wow, they know us". It was really cool. And then like walking from the bus to the venue, because in America we're like semi-famous you know, we're known…
Q: Yeah you play like a lot of bigger venues there…
Shannon: Yeah, we play like 10.000 seaters and we're an arena band, so that's what we do. And I was walking from the bus to the venue and there were some fans and they were yelling my name. And I was like, "how do they know my name? Oh yeah, I'm playing tonight!", you know what I mean? It's just surreal, being outside of America and having people know you and know your songs. It's pretty cool, I like that!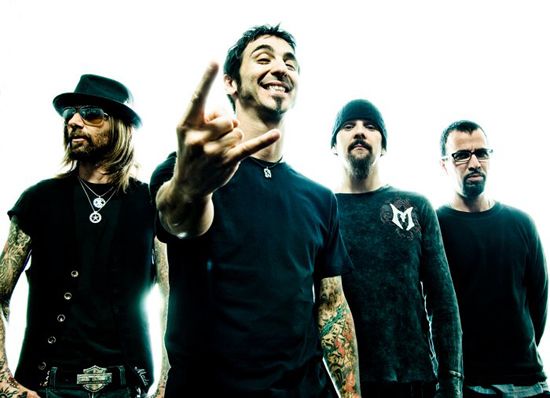 Q: Your set today was pretty short. But seeing as you haven't been here in such a long time, how do you chose what songs to play for a festival like this?
Shannon: Well, we know what works in America. So we figured, we're all humans so if we do well there,we always thought we would do well over here someday. Sometimes it takes a little longer. America is really radio driven and we do very well on the radio, Europe is not so radio driven and it's more printed press and everything. And we've never… that's why we could our third album 'Faceless', because it seems like we fly under the radar. Even in the States as far as like magazines and all that shit. We're not in that. I don't know, commercially we're excepted as radio, but maybe we're ugly, I don't fucking know. We've just never been a printed press band. Like I said, I don't want to point fingers but a lot of it just seemed like no one cared over here and no one pushed us in that way and there's no radio here for us to make it like in America. So we know what works in America and we play a lot of different venues there outside and inside. So at a festival these songs that we played today usually do really well and get the crowd excited. So that's how we pick it. Believe me, we lay an hour and a half to two hours on our headlining shows and there are tons of songs that we really love to play and like to play better than what we played today. But they wouldn't work on a big stage in front of a big crowd, you know what I mean? They wouldn't translate that well on to 20.000 people.
Q: Do you have any plans for the rest of the weekend, are you planning on checking out other bands here at Graspop at well?
Shannon: Well, unfortunately our singer Sully, had jetlag. Usually it doesn't happen to him but this time it did and he couldn't sleep all last night or the night before, just a couple of hours. So he's like dead on his feet. The intent was to stay here and see Ozzy, Sick of it All…But unfortunately we're going to go ahead and leave after I'm done with the interviews, to get some sleep. We play again tomorrow at 1:00 in the afternoon. Then we have a break like in Paris, where we get on at 9 again, which is a headlining show. We're creatures of the night you know haha. Like in America, we're the last band on the stage, so we'll go on at 8:30/9:00 every night. We're not used to this getting up and playing at 1:00. Like we had to be in the bus like at 8:00 am, I mean… I was like, that's not fucking rock 'n roll haha. But you know you've got to go because fans are coming out to the show. Once you get up on the stage there's this adrenaline that pumps you up and gets you through it and makes you do your best…But then after it all changes. So we're going to go to the hotel and sleep for a while haha.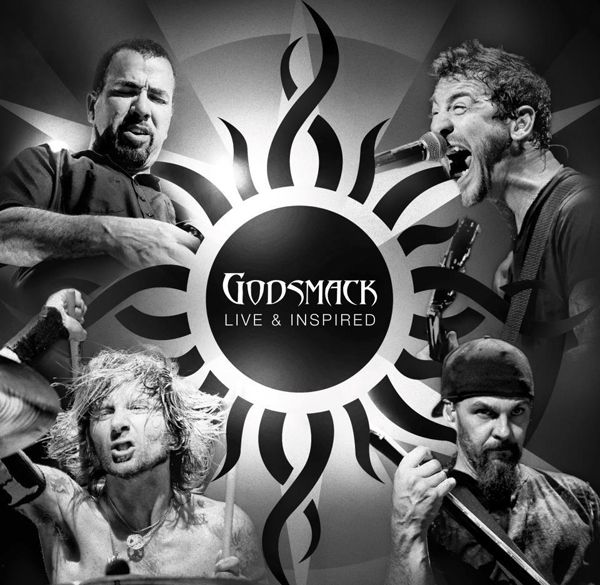 Q: 'Live & Inspired' is your first live album and it includes a bonus disc with cover songs. How did you guys chose what songs to cover?
Shannon: We all just chose a bunch of songs that we wanted to play and then discussed. You know, the only covers that we played in the past were Led Zeppelin and Black Sabbath. So we already set the bar pretty high. So we were like we should probably pick one of the best song writing band; The Beatles, because that's as high as you can reach…The Beatles. Also we were very influences by Aerosmith. As kids we would grew up listening to Aerosmith. And Aerosmitch covered The Beatles 'Come Together' in like 1979, so we were like ok we'll do 'Come Together'. And then the Joe Walsh thing. Our old management also managed the Eagles in America and Joe Walsh plays for the Eagles. We had the idea to play that song years ago and we'd get Joe to play on it. So since that never panned out and we got new management and all, we said well, let's do that Joe Walsh song 'Rocky Mountain Way'. That's also the first song I ever played live on a stage in front of strangers. You know, my first show at 11 years old and I playes 'Rocky Mountain Way'. So that's how that got on there. And then there's the Pink Floyd cover. Pink Floyd's like… Sully's favorite album of all time is 'Dark Side Of the Moon'. So we were like we've got to do one of those songs. And I was in this band in 1989 called Wrathchild America, it was a thrash band, and we covered 'Time'. And now all these years later Sully is like "Let's do 'Time'". So that's how that one got on there. And the Metallica one, our biggest influence, our biggest idols…you know. We wanted to pay homage to them. But you can't like, make those songs heavier. With The Beatles, Joe Walsh, we can bring that into the modern sounds, guitars and make it heavier. But Metallica, they're already heavier than us. So we went the complete opposite with it. So Sully's idea was to hire a piano player and translate that song into piano. We had a cello player in there as well and we went the whole opposite way, because that song is a beautiful melodic song. So we deconstructed that. They are friends of ours, I don't know if they have heard it yet, but I hope they'll like it. So that's the Inspired part.
The 'Live & Inspired' title came from… the crowd, our fans, because they are what inspire us to keep playing and keep doing this shit. Then our manager came up with the title 'Live & Inspired' because Sully wanted to make this record for the fans. We got them involved with; there's a whole section of just the fans in there, fans with Godsmack tattoo's and stuff. We held a poll about which song they wanted to hear on a live record. All that, just to try and get our fan base involved as much as we could. So the original idea of inspired was because the fans inspired us. But when our manager came up with 'Live & Inspired' , we were like yeah. Then Sully came up with the idea "We make the inspired part a couple of covers of bands that inspired us"… back in the day…because we're old..haha. Not really old, but we're old school when it comes to this.
Q: I also heard Sully talking about covering Phil Collin's 'In The 'Air Tonight'? What's up with that?
Shannon: Yeah we did that! We did the hell out of that. But we took it of because of the flow of the record you know. We're still old school and we look at the records like a whole album rather than a song. Like in America, I don't know about Europe, but in America…my daughter called me when I was making the last record and said like "Hey dad, can I download this song from Alicia Keys" or whatever. "On my phone". And I was like "Yeah, do you like Alicia Keys?" and she was like "yeah I love it.". So I was like "well, why don't you get the whole record?" And she went like "Yeah, but all my friends at school just have this one song". So yeah, that's what she wanted to do. Then I kind of got it why records don't sell anymore. It's this attitude, in America for sure. That's just part of it. But we look at it as a flowing record and 'In The Air Tonight', we couldn't get it good. It felt just strong to us to do the Walsh, then 'Come Together', the Pink Floyd one kind of settles it down a little bit and then ending it with the breathy 'Nothing Else Matters'. So we couldn't get 'In The Air Tonight. But we did that and it's all mixed and mastered. We hope to put it out later. We love the version of it, it turned out really good. We kept the drums out though out the whole song until the big fill. And then we came in with this big industrial beat and did it up good, like a Nine Inch Nails kind of style. It sounds really cool and we're happy with it, it just didn't fit the flow of the record.
Q: And do you have plans for a new record already with brand new songs?
Shannon: We're taking it one record at a time. Which we always do. It usually takes us about two years to do a new record because we tour a lot, and then we take some time off. Because, like I said, we all have families and kids and homes and…motorcycles haha…that we love. So, we'll go back to America after this tour, then I'll go to South America with Ugly Kid Joe, because we got back together. Of course I'm in Godsmack so they have a fill in drummer. They're in Europe right now. In fact they're playing this festival.
Q: Yeah, they're playing on Sunday.
Shannon: Yeah! I did the record and the video with them, but I can't tour… so they got a fill in drummer…anyway, I'm doing South America with them and then come home for one day, then jump on the bus with Godsmack in America with Shinedown, Staind is on it…it's a good outdoor festival thing, called the Uproar Festival. That will take us all the way to October. So that's when we'll finally have some time off, we've been working for a long time, like 8 months now, playing, touring, recording and making videos…all that shit. That's the work part of it. So then we'll take off October, November, December and January and re-learn how to be normal haha. Then probably in February we'll start calling each other. Mean while though, we're always, always writing riffs. We don't have to be together to write the riffs. And the riffs in rock 'n roll, heavy metal, that's what it's all about. So by the time we come together in late February, early March, we'll all have a lot of riffs. And that's how every Godsmack song starts, probably every Sabbath song…whatever. It starts with a bad ass riff and then the band just works it out like that, this sounds like a verse, this sounds like a chorus and so on. So to answer your question, we haven't actually written the four of us yet, but we've got tons of riffs and we're excited to make new music. It's been like two years since 'The Oracle'.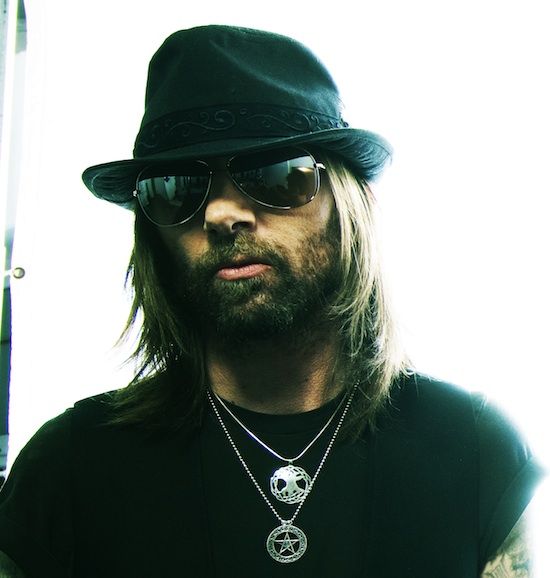 Q: Your mainly doing festival shows, with just a few headline shows, this time around. When can we expect a full headlining tour in Europe? I know we've been waiting for you for a long time in The Netherlands.
Shannon: The intent is, providing that we do ok on this tour, to come once a year. Maybe every summer or whatever...That's the intent. It's been way too long. Like I said, we love to tour and play our instruments, that's our life, and we love Europe, the culture, the beauty, the architecture, the food, you know…and meeting cool and crazy people. It's a blast. So hopefully our new record will do ok and we'll be able to come back. But the intent is once a year, one tour, headlining. And try to hit festivals also. Because it's not only fun to play in front of big crowds and all that, we see…half these bands we know, and we know their road crews. Like, we've played with Myles Kennedy and Alter Bridge all across America. And Slash, Zakk Wylde… I know his drummer from Breaking Benjamin…rock bands are like one big band anyway. So festivals rule for the simple fact that it's like a family fucking reunion you know. Like the monitor guy from Slash was Godsmack's monitor guy two years ago so, it's like "Hey Scotty, what's up Buddy? It's crazy. So I would say probably next summer. The intent is there. We want to come and play Europe. We'd figure at the 14 year old point of the band, we should be able to break even on the tour so we could take our asses over here. The thing that's a bummer about it is that we carry a big production with us in America and we have this rad thing where Sully, before he started singing, he played drums, do he is a great drummer too. We do this like double drum solo, we have this mobilators, that's what their called, with drum rises that come out and they'll turn and we'll like, battle off. It's the battle of the drums you know. The guitar players are on the stage to, so it's not like a drum solo. It's this piece that we wrote; a 10 minute piece where Sully and I get to go off on the drums and it's a highlight of our set in America. All of our fans, they look forward to that as well as the band. Of course it is super expensive to bring two full drum sets and this moving risers and all that shit. We hope to someday get big enough in Europe to be able to afford to bring our show over too and really lay it down, Smack style, like we do in America.
Q: So my last question already. Do you have any message for your fans over here and for the readers of our website?
Shannon: Yeah. Thank you so much for waiting so long and still coming to support us, I saw Godsmack shirts out there and I was like "wow". And like I said earlier, there were people singing a bunch of our songs, so I know now at least that we have fans in Belgium and in London. I want to thank everybody for being patient with us and not just saying "Fuck them", you know, "They don't like us" or something. Because it's not that at all. We love Europe and we love playing here. So thank you all for being patient. I can give my word that we are going to try to come to Europe at least once a year and the next logical step would be a good headlining tour so. Thank you.