Geschreven door Jessica Santiago Lopez op 2012-07-14 11:18:18
Interviews :: Interview met Randy van Lamb of God
Ook Lamb of God was dit jaar van de partij op Graspop Metal Meeting en, na alle gebeurtenissen die na Graspop rondom zanger Randy zijn gebeurd en nog steeds gebeuren, zijn wij van Metalkrant natuurlijk blij om Lamb of God nog gezien en gesproken te hebben op Graspop. Ik sprak op de vrijdag voor de show zanger Randy Blythe over het spelen op Graspop Metal Meeting, wat hij nou over de wall of death's zelf vind, het album 'Resolution' en meer.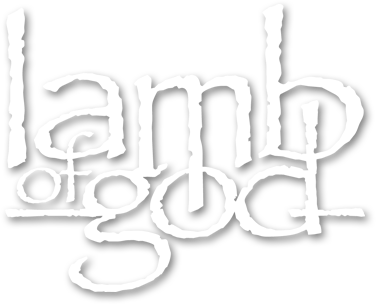 Q: Thanks for taking the time to do this interview today and welcome back to Graspop again! How are you?
Randy: I am well!

Q: It's your third time playing at Graspop. Any cool or weird memories that you'd like to share with us from previous shows at this festival?
Randy: Yes. The last time we were here I saw an amazing interview being conducted by George "The Corpsegrinder" from Cannibal Corpse concerning World of Warcraft. That was really really cool. He went into a deep nerd rage and it kind of went crazy on the internet. I just saw him today and discussed that so.

Q: So what about your plans for today, planning on seeing any other bands play as well?
Randy: I hope to see Obituary, I believe they're playing today. I'm going to go watch some Slash and shoot some pictures. Hang out with my homies in Slayer, their crew. Unearth is here as well, so hanging out with them. That's about it.

Q: 'Resolution' came out in January and looking back at the whole process of living up to its release, releasing it and then afterwards. Did it all go as you had hoped for, was it received as you expected?
Randy: Sure. It's a good record you know. Our records.. I don't really have a huge anticipation when we make them. I don't like making records. Some of the guys love making records, I fucking hate it. So when I'm done with a record, I try to forget about it.

Q: To me, 'King Me' is one of those tracks that really stands out. It sounds great, it's really diverse and experimental coming from a band like LoG, with the whole orchestra like thing in it. How was it to create a track like that?
Randy: The orchestration was our producer's idea. Our producer was like "you know, I'm really hearing a female vocal here right now". And I'm like "yeah that's interesting". So he got a woman named Amanda Munton from the New England part of America and she kind of came up with the idea of doing some of the verses of Mozart's 'Requiem' on it. And we started working with that. And then he was like "I hear some strings". So there was a guy in the studio next to us who did string arrangements. He wrote the string arrangements and played all the instruments. They're not keyboard, they're real strings. And it came together in a pretty epic manner you know. I think it's kind of a term that is overused today in music, but it's a pretty epic track so.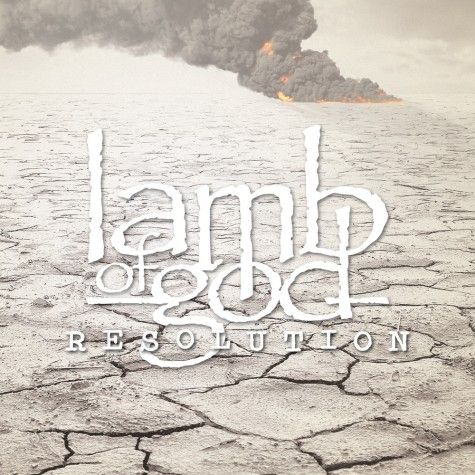 Q: Actually, the whole record seems to have more variation and to be more dynamic than previous material. Was this something you really aimed for?
Randy: I mean, I think each record is just what happens naturally for us. I don't think we really go in with a battle plan like "this record is going to sound like this and on this record we're going to do this". We just try and grow as musicians. I think at that point when we were writing that record people were more interested in playing some more dynamic stuff. So it's kind of an organic thing you know.

Q: Is there any specific song on the record that's your favorite and that you'd say people would really have to listen to?
Randy: I like "King Me".

Q: About the industry, a lot of the RR offices have been shut down recently as we all know. How has that affected you guys as a RR band?
Randy: Well, we don't exactly know yet. I mean, we're under the Warner umbrella you know, now. When I came here in December to do the press run, some of their offices had already been moved in to Warner offices. I know, as a label, a lot of people lost their jobs. A lot of people who I got to know personally coming over here for a few years in a row..doing press stuff. So it's a bummer. I mean, it's really too new to say. So far, all of this stuff had been booked, our record has been released…all of this was done when Roadrunner was basically still intact. So who knows what will happen in the future. I'm bummed that they closed them.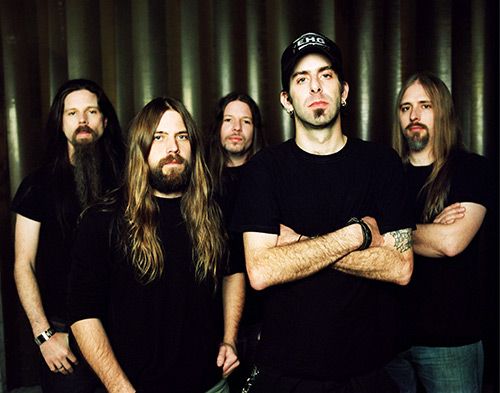 Q: You guys have one of the coolest and sickest walls of death in the metal world. It's insane to see it from the crowd itself but what is it actually like for you guys seeing these walls of death happen from the stage?
Randy: It's scary some times. The whole wall of death thing, that's not really a Lamb of God thing, it's a New York city hardcore thing. They've been doing that since the '80's. Bands like Sick of it All, Biohazard, you know.. all of those guys have been doing that. Murphy's Law even… so we hadn't seen that in a while. The first time I saw it back in years was.. Mark from Chimaira who did it in Cleveland, in his hometown, when we were on tour with them. And I was like "wow, that's fucking cool man, we should bring that back". So we started doing that.
But it's scary sometimes you know, it's really cool but sometimes it's scary. I don't want anybody to get hurt. People call for it all the time. We don't really start orchestrating it. I don't really say there's going to be a wall of death. I tell people to be careful. If they never did one again I'd be happy.

Q: So what more is in store for Lamb of God in 2012?
Randy: In 2012 we'll finish up this run, the festival run. In about eleven days we'll go home. We've been about six weeks over here in total. Then we'll do about to legs in the states with Death Klok and Gojira from France. And we will end that tour on December 6. Then we'll go on a four day cruise with Machine Head, Hatebreed, Gojira, Anthrax, Kingdom of Sorrow.. yeah.. a bunch of our friends. We'll go cruising the Bahamas and play two shows and then we'll come home, do Christmas and in 2013 we'll start all over again.
About those cruises, because they're still pretty rare.. especially over here…
Randy: Yeah, it just really started. I think it started a couple of years ago with the 70,000 Tons of Metal cruise thing or whatever. They were the first ones doing it in the States I think, I could be wrong. But they're becoming more of a popular thing. I've never been on a cruise..I'm not a cruise type of dude, but I get to carry my wife for free. And I get to go ride around on a boat for four days..and I'm getting paid haha. So I'm quite looking forward to it. Plus I'll be with all my friends.
Q: Anything else you'd like to say to your fans and the visitors of our website?
Randy: Thanks for your support and we'll see you again the next time we'll come back!
Randy Blythe zit op dit moment nog steeds vast in Tsjechië, zonder dat hij officieël is aangeklaagd en ondanks dat hij zijn borg al betaald heeft. Inmiddels heeft ook Lamb of God een statement via Facebook uitgebracht:
"First of all, thanks to everyone who has reached out in support of Randy and each of us in this terrible situation. It's noted and very much appreciated.
We have been keeping our heads down and not speaking out due to the fluid nature of the situation and the constantly changing information that even we receive daily.
Within an hour things can do endless 180's. It's maddening to try and make heads or tails.

We're taking the time to speak to you as it has been a significant period of time since this situation began and while nothing is immediately clear to any of us, we are not trying to keep anyone in the dark.
We have reached out and are making use of the resources we have acquired to help our brother who is still detained in Czech jail.

In the two years since, we were never notified of anything related to this incident.
Randy is our brother and we assure you, we are all staying very positive for him, working endlessly behind the scenes to provide any and all assistance possible.

The best we can do is to stay positive and continue to support our friend that we know is innocent.
We know that justice will prevail and we will continue to do our part to support our friend. - LAMB OF GOD"
Wil je meer hierover weten, of wil je weten wat je als fan kunt doen om Randy te helpen? Check dan http://www.facebook.com/lambofgod/app_190322544333196 of http://www.lamb-of-god.com/home