Geschreven door Jessica Santiago Lopez op 2012-07-02 17:11:49
Interviews :: Interview met Fear Factory
Fear Factory is een band die uiteraard geen introductie meer nodig heeft. Al jaren staan ze aan de top van de industrial metal en ook met hun nieuwe album 'The Industrialist' bewijzen ze daar nog steeds te horen. Medio juni gaven ze al twee shows weg in Nederland in de Melkweg en in Atak, nu was België aan de beurt met een show tijdens Graspop Metal Meeting 2012. Ik sprak voor de show Burton C. Bell om hem een aantal vragen te stellen over het nieuwe album en meer.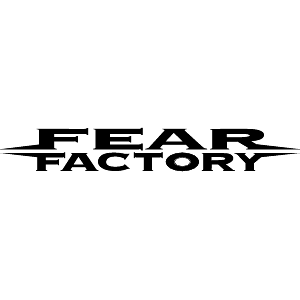 Q: Thanks for this interview and welcome to Graspop. How are you?
Burton: Tired!

Q: It's the last day of the tour?
Burton: Yeah, last day of the tour and just spent two days of crazy travelling.

Q: I saw you in Amsterdam last week and it was a great show, did you enjoy the shows in The Netherlands, did you get to explore Amsterdam a bit?
Burton: Yeah of course. I liked the show. That was a good time. Had a couple of days there to explore, like I usually do and relax. Have some wine at an outside café. See a movie. Yeah.

Q: You've played at Graspop a few times before. How were those experiences, any cool memories from them, even if it's a long time ago haha?
Burton: Yes a couple of times. No haha, I have no memories of those shows. You know with touring, every few days there's always another festival.

Q: What do you expect and what can fans expect from the show?
Burton: Well, it's a festival show so I'll just go on stage and make sure I interact with the audience and just hope we'll put on a good show.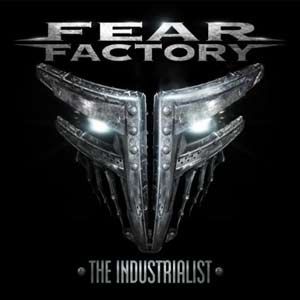 Q: About 'The Industrialist' which came out earlier this month and sounds awesome. You've been playing some of these tracks like 'Recharger' and they sound so powerful live. How are the fans reacting to the new material?
Burton: Yeah we've been playing 'The Industrialist' and 'Recharger' live and it's been great. They seem to know the songs already and really like them. They've been really responsive.


Q: And how has the experience been for you playing these new songs?
Burton: It feels good! I like adding new stuff to the set. Something new. A lot of those songs we've been playing for a long time. So it's just nice to add something new to it.

Q: The album is a full on concept record. For the ones that haven't listened to it yet, can you tell us a bit more about the concept itself?
Burton: Well, of course it goes with the Fear Factory concept of man vs. machine, but this time it's from the eyes of the machine. The Industrialist is the machine. It's become sentient and has discovered the will to survive. With this knowledge it's leading the other automatons in a fight against man. So it's the antagonist and the protagonist at the same time. In its fight it's destroying factories and manufacturing plants of the creator.

Q: What influenced your writing and your creating the music around the concept?
Burton: A lot of years of writing and reading you know. A lot of the same things. It seems that a lot of the stories came when the title was set. And just the fact that we were working on something new. It just kind of works out that way.
Q: I was actually going to ask if you'd consider turning the concept into a coming, but then I heard you mention in another interview that there had been some talk about it already. What are the current plans on a possible comic release?
Burton: We're still trying to find an artist but we still would love to do that. That would be awesome.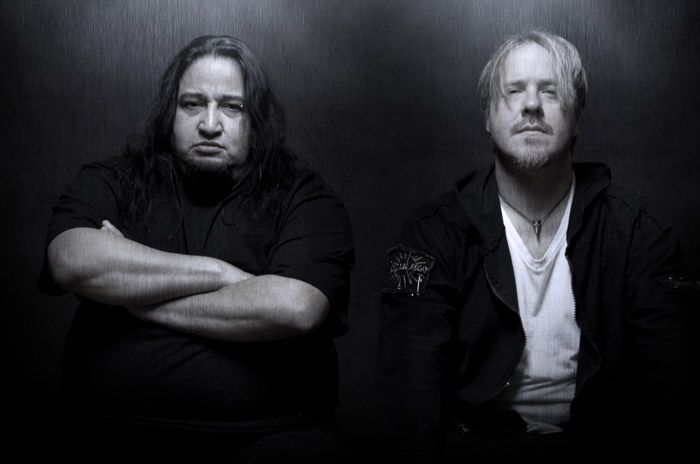 Q: You've won the Icon award at the Gold Gods. We've know that many bands have been inspired by Fear Factory but how is it for you to be acknowledged as icons?
Burton: It's really wild. Yeah. It's pretty crazy. It's an honor to be recognized and to be given that level of recognition. It means that people recognize all the work that we've done over the years. So it's an honor.

Q: You've got a lot of touring coming up and you're coming back with Devin Townsend later on this year. What can fans expect from that tour?
Burton: Well, we're going to be playing songs we haven't played in a while and changing the setup. Just doing something different you know. Whatever songs you might have heard during this tour you might not hear on that tour because we're adding a set of new songs that we haven't played in a while.

Q: What more is in store for Fear Factory in the near future?
Burton: Just touring. Touring. We're still waiting for our video to be finished, for 'New Messiah'. It should be finished any second now. So I'm excited about that and we'll see what happens after that.

Q: Any message for your fans and visitors of our website?
Burton: Yeah, get the record if you haven't yet. If you're a fan of Fear Factory you will like this record. And come see us on our tour with Devin.