Geschreven door Jessica Santiago Lopez op 2012-05-11 17:56:35
Interviews :: Interview met Veil of Maya
De Amerikaanse band Veil Of Maya bracht eerder dit jaar alweer hun derde album, getiteld "Eclipse", uit via Sumerian records en is op dit moment door Europa aan het touren. Een van de stops die de band tijdens deze European Eclipse tour maakte was afgelopen dinsdag in het Rotterdamse Baroeg. Metalkrant was er bij en dit was dan natuurlijk ook een goed moment om een aantal vragen aan de band te stellen. Ik sprak frontman Brandon Butler over de tour, het nieuwe album en meer. Check it out!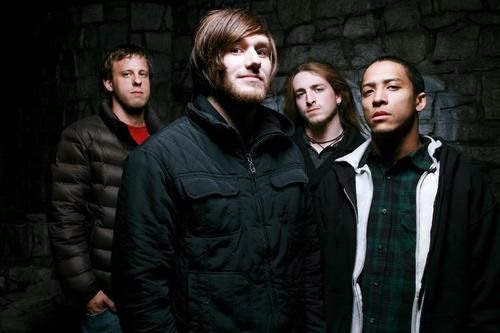 So thank you for the interview! How is the tour going so far?
Brandon: It's going really good so far, yeah. It's been awesome.
Recently you guys released a new album called "Eclipse" which was produced by Misha from Periphery. Can you tell us more about the whole experience and direction you took with the sound of this album?
Brandon: Well, we recorded all the music and the production of the album, as far as music, we did with Misha from Periphery. The band went out there and it went real smooth. The whole writing and recording process, it went smoother than on any of our other albums. And I mean, it took a lot of work, but we think it came out better on that end definitely than on any of our other albums. And vocally I went to Michael Keene from The Faceless and recorded with him again. He did our other albums too so I just went back to him, because it was easy. But I mean, it came out good. We're happy with the album.
Ok, and how have the fans received the new album so far?
Brandon: It seems to be pretty good. I mean, It's getting a pretty good reception so far. We haven't played the US yet with this album out. But so far here in Europe it's getting a good reaction. We went to Japan and Australia for the first time and they seemed to like it. The albums sales are doing alright for it too so. We're definitely happy with it and I think our fans are too.

The sound of "Eclipse" is a bit more clean and less "chaotic" than the previous albums, is that a sound we can expect more from Veil of Maya in the future?

Brandon: Maybe yeah.We just kind of write songs. I mean Marc writes the majority of our music, our guitar player. And I think a lot of it had to do with going to Misha too. He has a real clean production sound and stuff. And I think we want to do another album with him again so it's definitely something you can expect again in the future.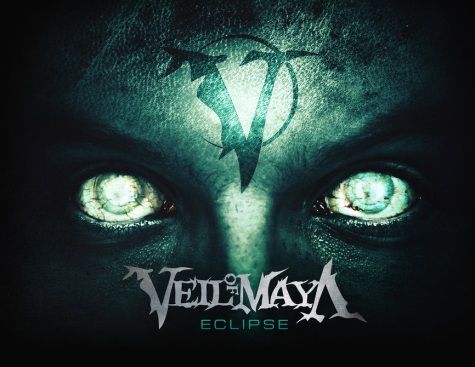 Many listeners see Veil of Maya as a progressive metal or sometimes a djenty band. How does Veil of Maya look towards that. Is that something you are aiming for?
Brandon: It's not something we really like aimed at I guess. It's good though, you always want to be a progressive band. And you try to stay on top of things and stay ahead, because the music industry is so fast. You constantly have to put out new music and try to stay up to date, keep your fanbase and keep touring and stuff. So we try to be progressive I guess in that sense. As far as djent, we don't really acknowledge it as an actual genre. I think it's one of those genre's like the "core" genre's which doesn't really last for long, Maybe one or two years, with no real influence. Probably some word that was made up from a sound and went on and became a genre. But I don't know haha. It wasn't a genre when I was growing up. We're just a metal band and that's what we try to stick to.
So like you said, you recently toured through Japan. How was it to tour in Japan and were you influenced by the Japanese music scene as well since it is a bit different from the western music scene?
Brandon: Yeah, we actually toured with some bands from there. With a band called Hammerhead Shark for the entire time, with another band called bilo'u for a little bit and with a band called Arise in Stability too. Their all Japanese bands and all talented musicians. It's insane seeing like the whole Japanese culture and everything. It was really awesome touring over there. That was like definitely the most different place we've been to. Or compared to the US atleast. It's a complete different world, like everything about it, but it was awesome. People over there love music and it's just awesome.
With the whole metal scene changing and being a bit chaotic with some labels closing down and stuff. Does this affect you as a band in anyway?
Brandon: I mean, it's going well for us. I think it's like I said before, It's hard and you just got to try and stay on top of things, stay up to date, do what you can do, keep you fan base happy and keep touring and playing as many shows as you can because I think it's really the only way you can make it now-a-days. Especially with album sales going down and the metal scene isn't really like a huge genre, it never really been but, you know. We just want to try and pay our bills and keep playing as band. That's our goal you know. If we can do that, we'll be happy.
What will the future hold for Veil of Maya?
Brandon: Right now we're just taking it one step at a time. We have the Slaugther Summer Tour this summer. Right after we finish this tour we have a little bit of a break and then we do the Summer Slaughter tour. I'm not sure after that right now, We're still working out plans. We're going to try and put out another album eventually too, hopefully sooner than two years. We do it every two years and we're going to try and do it a little earlier this time so. Maybe work on some writing and stuff. But right now we're not sure.
And my final question. Do you have any message for our readers?
Brandon: Just keep supporting bands, check out our new album and I guess that's it haha.
http://www.facebook.com/veilofmaya